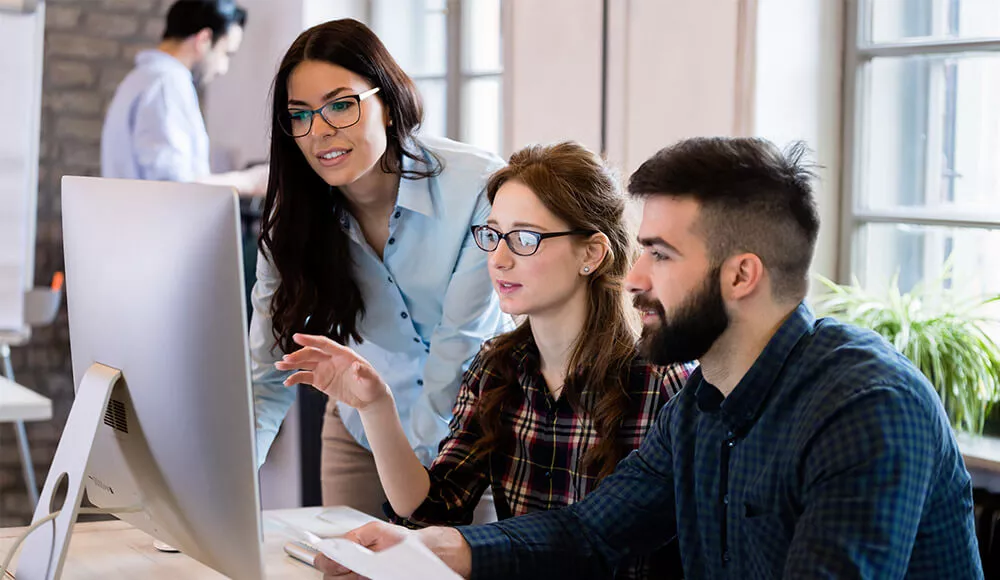 Online Training Software to Train employee, customer and partners
Our online training software commonly a cloud-based system that allows you to train customers, employees, vendors and anyone else anytime and anywhere. Our software is automating training, facilitate distance learning, and improve employee productivity. Also, available to personalized meeting rooms, share screens, and schedule your meetings easily and securely. 
Besides that, our software easily creates web courses that delight your learners. SMD Online Software provide library of training courses, or easily upload your existing training content, including images, presentations, docs, videos etc.
SMD Webtech is Best Online Training Software Company in Malaysia. Top Online Training solution for Corporates, businesses in Kuala Lumpur (KL), Johor, Selangor, Petaling Jaya (PJ) at affordable price. Hire Top Training Software Developers in Malaysia.
Why people choose SMD Webtech as their

online training software

Intuitive User Interface
SMD online training software has to be user-friendly and intuitive. Ideally, it should have a variety of dashboards that highlight different aspects of your online training software.

No learning curve
SMD online training software ease of use is second to none. The tool works in a familiar PowerPoint environment and requires no training to get started.

Regular upgrades
With SMD, the freshest authoring features and security upgrades are already included in your pricing plan.

Responsive courses
You can deliver SMD online training to any device, and they will play perfectly across any screen size.

Convenient and flexible access
Courses can be accessed anytime, anywhere from a mobile device, laptop, tablet or desktop.

1,000+ eLearning assets
Our online training provide variety characters, locations, templates, and icons that fit your needs.
How it Works

   Create online courses
eLearning
Docs & presentations
Add custom articles & media
Add tests,exams & quizzes
Branding and security options

   Anytime, Anywhere Access
Public & private courses
Manage access to courses
Share course link
Password-protected courses
Works across devices

   Tracking & Reporting
Track progress
Course stats & reports
Issue certificates
Collect data about students
Improve courses with feedback
High-power technology stack for your 
Online Training Software.

Our tech has it all. Don't spend time explaining your business needs to inexperienced developers.